Mission Statement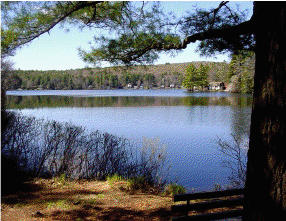 "The mission of the Open Space Committee is to use the Open Space Plan as a guide to work with residents, other committees, land trusts, conservation groups, state offices, local officials and state officials in preserving vital land in Shutesbury through education, conservation awareness, conservation restrictions, development restrictions and/or purchase; to work with the above mentioned organizations to seek out funding sources; to revise the Open Space Plan as needed through an open process, subject to review by the Conservation Commission;  to help the Town find land that is on the market that would be of interest to the Plan; and to work with the Town in helping to review a town-wide Master Plan."
                 — Revision of 2000 Statement approved by Select Board 8/21/2007
Activity
The Committee has been working with FRCOG on an update of the Plan to be submitted to the Department of Conservation Services in early 2022.  When approved, it will be valid for the period 2019–2026.
Here is the public draft of the 2022 Open Space and Recreation Plan for your review:
Public-review Draft: Open Space and Recreation Plan (without maps)
Public-review Draft: Maps
Draft Plan Section 7: Analysis of Needs
Draft Plan Section 9: Action Plan
Presentation slides from the December 16th Public Forum are here.
 
Resources
The Open Space Handbook, A Guide to Community Conservation in Massachusetts, is the product of a collaboration between MassWoods and Mount Grace/North Quabbin Regional Landscape Partnership.