The Shutesbury Conservation Commission is a group of volunteers dedicated to protecting the community's natural resources and open space.
The Commission is responsible for administering: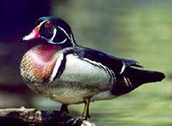 Massachusetts Wetlands Protection Act (MGL Ch 131 §40)
Massachusetts WPA Regulations (310 CMR 10.00)
Shutesbury General Wetlands Protection Bylaw, and the Regulations that accompany it.
Meeting Schedule
From November through February, the Conservation Commission holds public meetings on the second Thursday of each month at 7pm in Town Hall.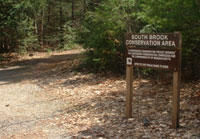 From March through October, Commission meetings are held on the second and fourth Thursday of each month at 7pm in Town Hall.
Special meetings will be posted at Town Hall.
Site visits are normally scheduled to occur prior to public meetings.
Do you know what activities require contacting the Conservation Commission?
Do you know what activities are allowed and what are prohibited in a wetlands resource area?  Read our wetlands brochure for a summary.
Contact the Shutesbury Conservation Commission with questions about any proposed project near a wetlands:
Visit Town Hall or call 259-3792 during office hours of the Conservation Commission Clerk, Linda Avis Scott (Tuesday and Thursday 10am to 12noon).
Attend one of the Commission meetings.
Leave a message at 413-259-3792.
In emergency situations:
If you observe a violation on a site with a posted DEP number, call the Conservation Commission.
If you observe a violation of Town regulations (such as dumping on a roadway), call the Shutesbury police at 413-259-1279.
If you observe a violation of Wetlands regulations (such as destroying a beaver dam), call the Environmental Police Emergency Dispatch at 1-800-632-8075.