News
Petition Letter from residents to Selectboard regarding Lot 0-32
Response Letter from Selectboard 
Meetings
Select Board meets virtually every other Tuesday at 5:30 PM unless otherwise posted.  Meetings are posted on the Town Calendar where the meeting's agenda includes the URL for access to the Zoom meeting.
Most meetings begin with an Open Comment period in which members of the public are encouraged to share information or thoughts with the Select Board.  Meeting minutes are listed/searched in the column to the right.
Select Board Responsibilities
The board of selectmen's formal, legal responsibilities are scattered throughout hundreds of statutes and in a town's bylaws, home rule charter, and in the special laws (special acts) enacted by the Legislature for a particular town. Boards of selectmen have general supervision over all matters that are not specifically delegated by law, or by vote of the town, to another office of board.
While the specific role of the selectman is broad, it varies from town to town. Generally, boards of selectmen have at least several important responsibilities under state law: the power to prepare the town meeting warrant; the power to make appointments to town boards and offices; the power to employ professional administrative staff and town counsel; the power to sign warrants for the payment of all town bills; and the authority to grant licenses and permits.
Select Board members
Rita Farrell, Chair
photo not available
Melissa Makepeace O'Neil, Vice Chair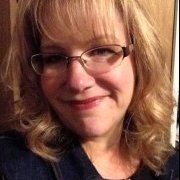 Eric Stocker
photo not available
Information & Resources